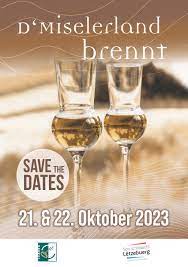 Not only the wine is popular on the Moselle.
That's why Luxembourg's distilleries invite you to a very special experience in October, when the wine festival season is over.
Visit the various distilleries and watch live as the good spirits of the Moselle come to life.
A special highlight on these days is the collaboration with Pâtisserie Hoffmann from Wormeldange. Be enchanted by the combination of chocolate and schnapps and try the Truffles de Luxembourg. These consist of one brandy each from one of the 5 distilleries.